Industrial development of non-ferrous and precious metals deposits in the East Kazakhstan region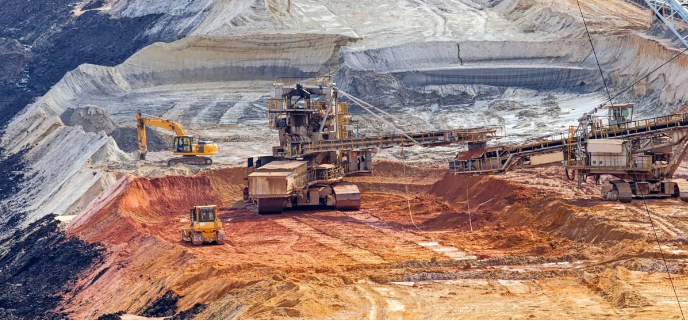 Indicator

Results

Investment amount, thousand US dollars

13 378

NPV of the Project thousand, US dollars

30 009

IRR, %

42,2%

IBITDA yield, %

28%

Payback period, years

3,8

Discounted payback period, years - -

4,4
Project description:
This investment project (the" Project") provides for industrial development for the extraction and processing of non-ferrous and precious metals ore at the Belousovskoye deposit in the East Kazakhstan region.
Products:
Cathode copper, silver in granules, gold in ingots, zinc in zinc concentrate
Production process:
mining – underground;
Ore processing is planned at the Nikolaev processing plant owned by Kazakhmys;
Refining of copper, gold and silver concentrates with bringing to the final product will be carried out by the Balkhash copper smelter owned by Kazakhmys
Annual production capacity:
250 thousand tons of ore.
Prerequisites for the Project implementation:
High demand.
It is expected that the stable growth in demand for refined copper will continue in the coming years, since copper is the most important resource and factor of production in the modern technological society. The demand for refined copper is projected to grow by 2% annually in 2019 and by 1.5% in 2020.
The presence of a client base.
In Kazakhstan, gold consumption is mainly formed for the purpose of replenishing the country's foreign exchange reserve as a result of processing by three refining plants: Kazzinc in Ustkamenogorsk, Kazakhmys in Balkhash and Tau-KenAltyn in Nur-Sultan. According to experts, by 2020, refining can reach 80-90 tons.
World silver production.
Kazakhstan ranks third in terms of world silver reserves, but Kazakhstan's share in world silver production is 4%.
Reserves of the field, thousand tons
Ore metal
Balance sheet inventories by category
А
В
С1
А+В+С1
С2
Ore
15
951,3
3 498,3
4 464,6
8 027
Copper
0,5
16,9
26,2
43,6
33,1
Lead
0,1
19,3
31,3
50,7
64,2
Zinc
0,8
65,1
136,5
202,4
287,7
Ore
–
–
1 398,6
1 398,6
11 102,0
Gold, kg
–
–
1 679,4
1 679,4
4 605,0
Silver, tons
–
–
55,9
55,9
555,1