Pallas Acquires Significant Sediment-Hosted Copper Portfolio in Kazakhstan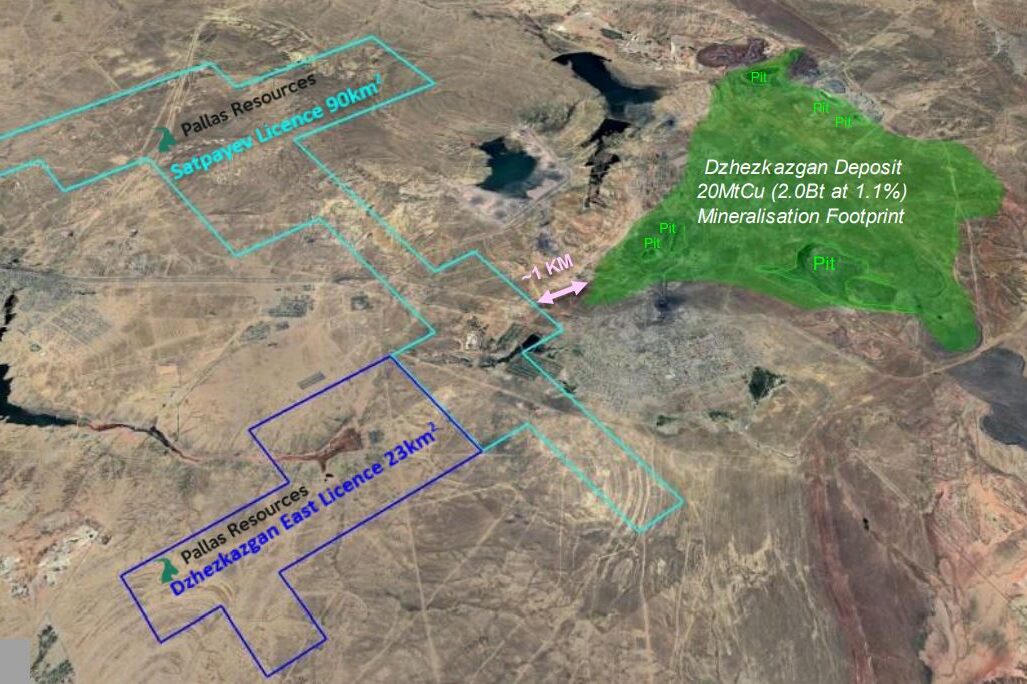 Pallas, a mineral exploration company, has recently acquired a significant sediment-hosted copper portfolio in the Chu-Sarysu Basin of Kazakhstan. This acquisition includes two brownfield licenses located in the immediate vicinity of the Tier 1 Dzhezkazgan copper deposit, which is estimated to contain 22 million tonnes of copper.
The Chu-Sarysu Basin is the third-largest sediment-hosted copper basin in the world and hosts 27 million tonnes of known copper. Pallas' acquisition increases its total landholding to 1,717 square kilometres across eight exploration projects in the highly prospective basin. Other significant license holders in the Chu-Sarysu Basin include Fortescue Metals, Rio Tinto, and Kazakhmys.
Pallas' acquisition is the result of a multi-year digitization and modelling program, which resulted in an extensive dataset and 3D structural model covering the entire Chu-Sarysu Basin. The acquisition of the Satpayev and Dzhezkazgan East licenses, located within 1 kilometre of the Dzhezkazgan deposit, and the Southeast Bay license, located in the south of the basin, were the last remaining tenure in the vicinity of Dzhezkazgan where the ground has been highly sought after by major mining companies.
The Dzhezkazgan deposit has been mined since the time of the Mongol Empire and by mechanized means more recently for approximately 100 years by open-cut and underground methods. The ore bodies are several kilometres long, up to 1 kilometre wide, and 50 meters deep. The Zhaman-Aibat deposit, the second-largest deposit in the basin, hosts approximately 2.7 million tonnes of copper with a global resource of 170 million tonnes at 1.7% copper.
Pallas' Southeast Bay license is host to a unique structural intersection comparable to the basin's two largest deposits, presenting the real potential for greenfields Tier 1 discovery under shallow cover. Rio Tinto holds adjoining tenure to this license.
Pallas' acquisition of a significant sediment-hosted copper portfolio in the Chu-Sarysu Basin of Kazakhstan is a significant milestone for the company.