Development of the Alexandrovskoye zinc-copper deposit in East Kazakhstan region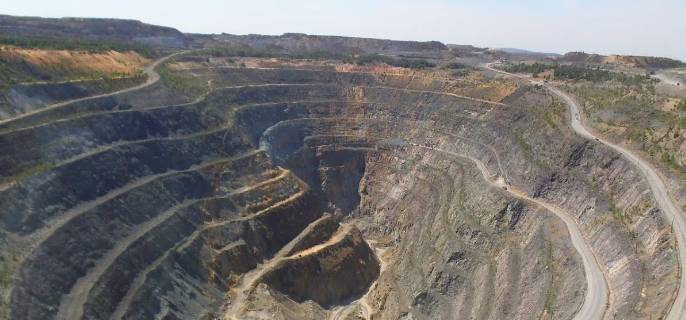 Indicator

Results

Investment amount, thousand US dollars

15 620

NPV of the Project thousand, US dollars

11 997

IRR, %

49,1%

IBITDA yield, %

42%

Payback period, years

4,7

Discounted payback period, years - -

5,1
Project description:
The project provides for the construction of an industrial complex for the extraction and processing of zinc-copper ores from the Alexandrovskoye deposit in the East Kazakhstan region.
Production and average annual production volume:
Copper concentrate – 6881 tons (963 tons of copper) Zinc concentrate-22,696 tons (10,213 tons of zinc)
Processing capacity:
360 thousand tons of ore
Sales market:
Non-ferrous metal processing plants in neighboring countries, China and Europe
Market prerequisites:
Growing demand for metals – Demand for refined copper is expected to grow by 2.99% in 2018 and by 2.15% in 2019. Demand for refined zinc, having increased by 1.8% in 2019 and 1.9% in 2020, will reach 14,389 thousand tons in 2020.
Export potential – Kazakhstan has a geographical advantage to increase the supply of products to China. Kazakhstan, being the main exporter of copper products to the Russian Federation, can increase the volume of supplies of copper concentrates. In China, the largest consumer of zinc products, demand for refined zinc is expected to grow from 6596 thousand tons in 2018 to 7257 thousand tons in 2020. Kazakhstan, unlike Peru and Australia, have a more favorable geographical position for exporting products to China. Kazakhstan is also the main exporter of zinc concentrates to Russia.
Reserves of the Alexandrovskoye field
Indicators
Category
Unit of
measurement
Calculation
of* stocks
Sulfide zinc-copper ore
C1-C2
thousand tons
1300
Zinc content
%
3,83
Copper content
%
0,34
Calculation of zinc reserves
tons
49 799
Calculation of copper reserves
tons
4 394