Samruk-Energy plans to modernize Kazakhstan's energy system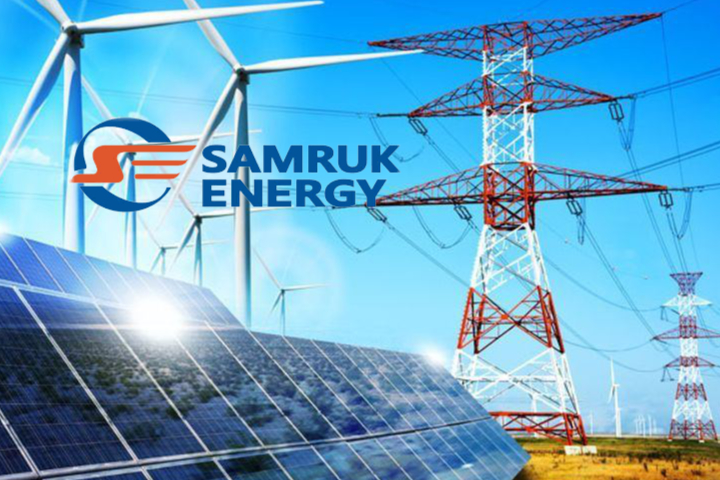 Samruk-Energy JSC, the largest power holding company in Kazakhstan, has announced its plans to implement several strategic investment initiatives in the country's energy sector from 2023 to 2030. In addition to priority areas related to the production and distribution of electrical and thermal power, as well as the extraction of thermal coal, the company will continue to carry out projects within its investment program.
One of the key initiatives planned is the implementation of cyclic stream technology for coal mining in the Bogatyr section of Bogatyr Coal company. The project is expected to increase the company's production capacity from 42 million to 50 million tons of coal per year.
The company also plans to undertake various reconstruction projects, including the modernization of Almaty CHP-2, the reconstruction of Almaty CHP-3 as a combined-cycle gas plant, and the restoration of the power unit No.1 at Ekibastuz SDPP-1. Additionally, Samruk-Energy will work on the expansion and reconstruction of Ekibastuz SDPP-2, installing power units No. 3, No. 4, No. 5, and No. 6.
Moreover, the company plans to engage in the construction of Ekibastuz SDPP-3 and the counter-regulating Kerbulak HPP on the Ili River. Samruk-Energy is also working towards developing electricity generation from renewable energy sources and plans to expand the connection networks of the Shelek power plant for the construction of new renewable energy facilities.
The company's plans for the coming years also include the reconstruction of cable networks in the Almaty and Almaty regions. Meanwhile, the energy-producing organizations of the holding produced 35.8 billion kilowatt-hours in 2022, which is 0.8% higher than in the same period of 2021. The share of Samruk-Energy in the electricity market of Kazakhstan remains the leading one and amounts to 31.7%.