Renewal of Mining at Bakennoye Rare Metals Deposit Discussed in Eastern Kazakhstan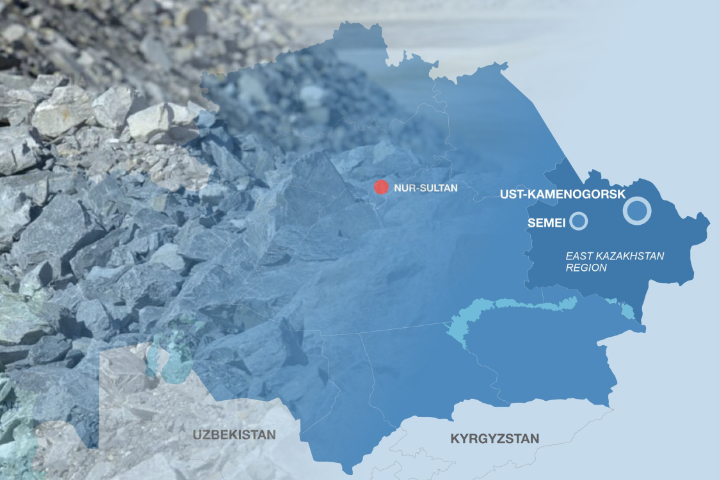 The Bakennoye rare metal deposit in East Kazakhstan is a significant mineral resource containing lithium, tin, tantalum, and beryllium mineralization. It has been out of operation for a quarter of a century, but mining is set to resume soon, with the project aiming to extend the reserves through underground mining.
The deposit's estimated reserves are 7812 thousand tons of ore. The mining operation is set to reach its design capacity in the fourth year of operations until the end of its life cycle, with an estimated mining period of up to 2032. The plan anticipates shipping up to 100 thousand tons of ore in the first year, increasing to 250 thousand tons by 2024.
The tantalum mineralisation of the Bakennoye deposit is considered to be the most significant. The deposit was initially developed by the Ognevka open pit mine from 1951 to 1962, after which it was transferred to an underground mine. The development of small deposits of complex ores containing tantalum, such as Bakenny, Belogorsky, Yubileiny, and others, was carried out until the mid-1990s, with the production of up to 30% of tantalum pentoxide. The tantalum-containing concentrate's consumers were the Irtysh Chemical and Metallurgical Plant and the Ulba Metallurgical Plant (UMZ) of Kazatomprom.
In recent years, the price of lithium concentrate has increased dramatically, making the development of the Bakennoye deposit economically viable. The mining plan intends to extract rare-metal ore to produce crude tantalum concentrate. However, it remains uncertain whether commercial tantalum concentrate, spodumene, or beryllium concentrate will be obtained during mining.
The deposit's lithium mineralisation is unevenly distributed throughout the deposit, with the content of lithium oxide increasing in spodumene-containing complexes. The average content of lithium oxide varies widely from 0.002% to 2.5%, with the main mineral being the lithium concentrator-spodumene. The State Reserves Committee estimates the reserves of lithium oxide to be approximately 6.2 thousand tons in 5.2 million tons of ore in category C1, confirmed by the State Reserves Commission (GKZ). In category C2, there are 2.7 thousand tons in 2.6 million tons of ore, with more than 2 thousand tons of off-balance sheet reserves of 3.3 million tons of ore, implying an average grade of 0.119%.
The United States Geological Survey indicates that lithium reserves in Kazakhstan are estimated at 50,000 tons, with global reserves of 26 million tons and resources of 98 million tons, excluding the United States. Last year, the worldwide production of lithium reached 130,000 tons.
Mining of the Bakennoye deposit could have a significant impact on the East Kazakhstan region's economy. It could create job opportunities for the local population, promote economic growth and development, and attract foreign investments. However, it is essential to balance the economic benefits of mining with environmental concerns.