Arras intercepts 365m @ 0.88 % CuEq, incl. 64m @ 2.62 % CuEq at Beskauga, Kazakhstan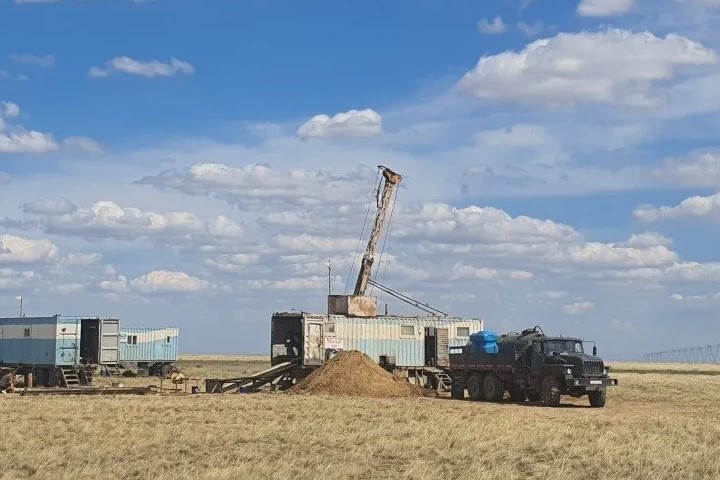 Arras Minerals (TSXV: ARK) has stated that results from three drill holes at its Beskauga copper–gold project in northeastern Kazakhstan suggest it holds high–grade zones. Diamond drill hole Bg22012 has returned 365 metres grading 0.54–grams of gold per tonne, 0.4% copper, 2 grams silver per tonne and 35.3 million parts per million (ppm) molybdenum (0.9% copper–equivalent or 1.06 grams gold–equivalent) starting from 41 metres downhole, Arras said in a news release on Monday. "Drilling at Beskauga continues to deliver near–surface, broad intervals of significant copper–gold mineralisation", Arras CEO Tim Barry said in the release. "These grades are indicative of high–grade zones found throughout the deposit which we continue to review as we explore the core of this very extensive system." The 63 sqm project, which is located approximately 300 km east–northeast of the capital, Astana, is subject to a four–year option–to–purchase agreement signed in 2020 with private Swiss company Copperbelt AG. The agreement requires Vancouver–based Arras to spend $15 million on exploration over the term before Arras can buy all of Beskauga for an additional $15 million. Hole Bg22012 also included 29 metres grading 0.6–gram gold, 0.5% copper, 2.1 grams silver and 31.8 ppm molybdenum (1% copper equivalent or 1.2 grams gold–equivalent) from 87 metres down–hole. Furthermore, this hole cut 64 metres grading 1.8 grams gold, 1% copper, 4.6 grams silver and 66.5 ppm molybdenum (2.6% copper–equivalent or 3.2 grams gold–equivalent) from 120 metres depth; and 30 metres grading 2.95 grams gold, 1.5% copper, 6.2 grams silver and 63.8 ppm molybdenum (4% copper–equivalent or 4.8 grams gold–equivalent from 120 metres downhole. Additionally, hole Bg21010 outside of the Beskauga main deposit intersected "strong advanced argillic to argillic alteration and local zones of copper–gold mineralisation", which Arras believes is indicative of concealed porphyry–style mineralisation in the thick volcano–sedimentary package that is separated from Beskauga main by a northwest to the southeast fault zone. Arras began a 30,000–metre diamond drill program in October 2021, with more assay results expected in the coming months. The Beskauga deposit has an indicated mineral resource of 111.2 million tonnes grading 0.5–gram gold per tonne, 0.3% copper and 1.3 grams silver for 1.75 million ounces of contained gold, 333,600 tonnes of copper and 4.79 million ounces of silver. Inferred resources add 92.6 million tonnes grading 0.5 gram gold, 0.2% copper and 1.1–gram silver for 1.49 million ounces of contained gold, 222,200 tonnes of copper and 3.39 million ounces of silver. The resource estimate was completed in December 2021.
Beskauga is situated 130 km west of KAZ Minerals' Bozshakol porphyry–copper–gold mine, one of the country's largest. Beskauga is near the town of Ekibastuz, which serves the largest coal mine in Kazakhstan and provides a trained workforce for Arras. The project is accessible via a paved road, power lines, a heavy rail line and an irrigation canal, all of which are located within a 25–km radius.