Construction of a hydrometallurgical plant for the production of cathode nickel and cobalt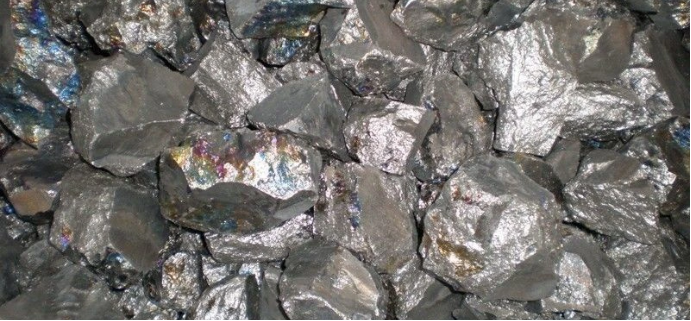 Products
Annual capacity:
Cathode nickel – 6,220 tons;
Cathode cobalt – 250 tons;
Project
The project provides for the construction of a hydrometallurgical plant for the production of cathode nickel and cobalt on the basis of the large Belogorskoye deposit. The company intends to send up to 100% of its products for export, mainly to China.
Company
The initiator is Belogorskoye LLP, whose main activity is the extraction of other non-ferrous metal ores. The initiator has license No. 326-EL dated October 1, 2019 for the exploration of solid minerals at the Belogorskoye deposit until November 26, 2025 (four blocks: M-44-91-(10v-5a-17, 18, 22, 23) .
Market
In the last 5 years, China has been the world's leader in nickel consumption. At the end of 2021, the volume reached 1,682 thousand tons, which is 59% of the world indicator. Metal consumption in China continuously increased from 1.2 Mt in 2017 to 1.7 Mt in 2021 at a CAGR of 9.2%.
The target market (China) is the world leader (about 50%) in stainless steel smelting, consuming 1.2 million tons of nickel (2021), and in the production of batteries for electric vehicles (metal consumption in the amount of 277 thousand tons).
Global cobalt consumption increased from 128 kt in 2017 to 175 kt in 2021, reaching a CAGR of 8.1%. Cobalt demand is expected to continue strong growth due to the global transition to electric vehicles and is expected to approach 317 kt in 2026.
What is the attraction of the project?
Availability of subsoil use rights for exploration. The initiator is a subsoil user with a license for the exploration of solid minerals (nickel and cobalt) at the Belogorskoye deposit No. 326-EL dated October 1, 2019.
Evaluation of deposit reserves. The reserves were put on the state balance sheet in 2019. Belogorskoye is one of the richest nickel-cobalt deposits in Central Asia. The deposit has 48 thousand tons of approved reserves of nickel in category C2. The volume of balance and off-balance reserves of the deposit exceeds 80 thousand tons of nickel and 3 thousand tons of cobalt.
Geographic location. The project has an advantageous location in terms of geographical proximity to China, the main consumer of metals.
Investment offer
To implement the Project, funding in the amount of USD 99,935 thousand is required:
70% (USD 69,954 thousand) – debt financing (subject to collateral);
from 30% (USD 29,980 thousand) – investor participation.
The proposed financing structure and state support measures are indicative, the final financing structure and the stake in the Project will be determined based on the results of joint negotiations with the investor.