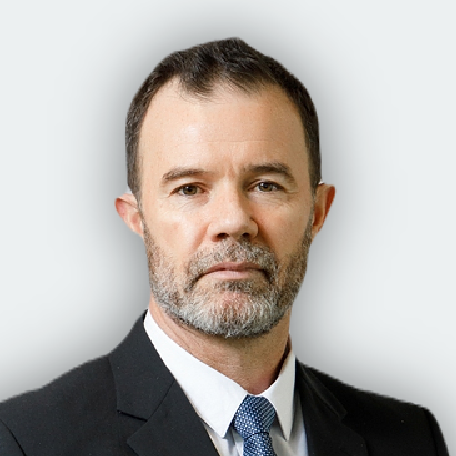 Chief Executive Officer
RG Gold LLP
Lawrence Rossouw
Chief Executive Officer
RG Gold LLP
Date of Birth: 21.12.1972
Education: North-West University, BEng.
Awarded with YENBEK DANKI, III, dated December 06, 2021, award pin dedicated to the Independence Day of the Republic of Kazakhstan.
Lawrence Rossouw has been leading the RG Gold team since October 2020, he is an experienced professional in mining, metallurgy, project development, design, and construction.
Along with extensive experience delivering successful projects in extreme weather and logistically challenging locations, Lawrence Rossouw is also actively involved in streamlining and improving business processes, increasing productivity, and delivering high-quality engineering.
His professional career began at the Syama Gold Mine in Mali, West Africa. With over 30 years of experience, he has led and contributed to the development of cutting-edge mines around the world. Previous positions include CEO of Tin One Mining, Technical Director of AAEngineering Group LLP, Study Manager at Kazakhmys Projects BV, and Chief Project Manager at AK Altynalmas JSC.
Alongside his professional achievements, Lawrence Rossouw supports the population of the nearby villages. Under his leadership, there have been numerous social projects worth up to KZT 100 million implemented every year.
Session 6
Sustainable development strategy at a gold mining company
AboutESG strategy of RG Gold.
Management policy, environmental, social projects.
---