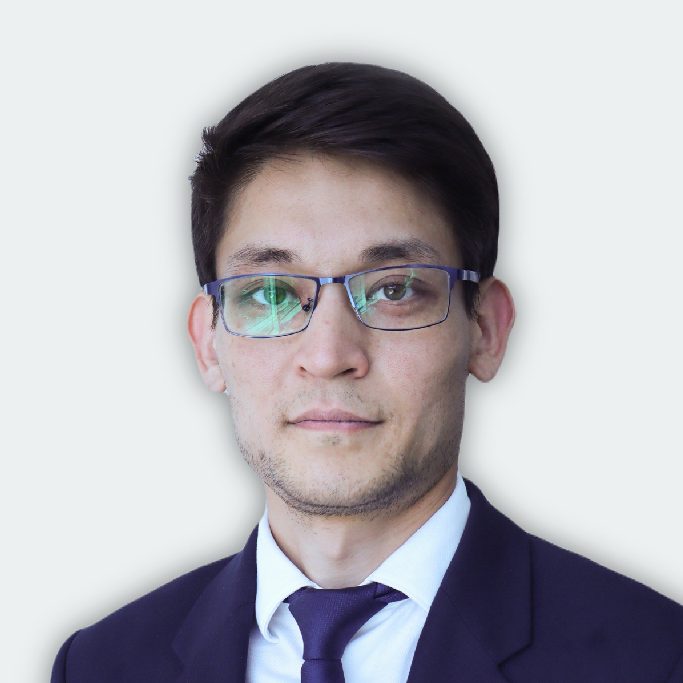 Director
Aurora Geophysics
Kemal holds a Bachelor of science degree in petroleum engineering with honors from the University of Calgary, Canada.
Began his career in TerraTech Engineering in 2016, where he was responsible for the implementation of UAV projects for agricultural purposes. Successfully launched the first in Kazakhstan unmanned autonomous vehicle to monitor crop condition and optimize the use of fertilizers.
Joined Aurora team in 2017 as an exploration geologist and later on as a lead technical specialist. Kemal participated in airborne geophysics and drilling projects in different parts of Kazakhstan, and also was responsible for the setup of open pit slope stability monitoring systems.In 2019 was appointed to be a Vice-president Innovations in Aurora Geophysics Ltd.
From 2022 up to the present moment, he is the Director of Aurora Geophysics Ltd, a geophysical division of Aurora Minerals Group.
Open Business Track 1
Aurora Geophysics technologies and approaches
Aurora Geophysics Ltd is a Kazakhstan geophysical company, a part of Aurora Minerals Group, and provides a wide range of geophysical services, including ground and airborne geophysical surveys, well logging, processing and interpretation of geophysical data, and also specializes on advanced technology transfer. Our company focuses on efficiency, quality and cost-effectiveness of provided services, which in turn will lead to optimization of the entire mineral exploration process.
---