Issues of development and strengthening of cooperation between Kazakhstan and the USA were discussed at the Ministry of Foreign Affairs of the Republic of Kazakhstan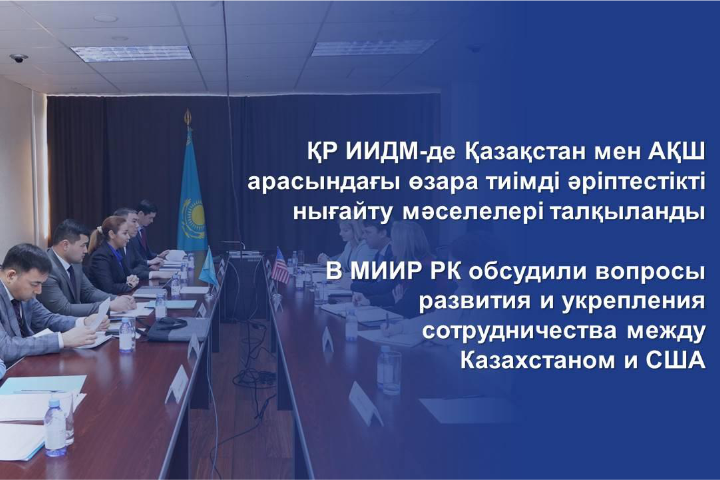 Vice Minister of Industry and Infrastructure Development of the Republic of Kazakhstan Dinara Shcheglova met with Assistant US Trade Representative for South and Central Asia Brendan Lynch. During the meeting, the parties discussed issues of developing and strengthening mutually beneficial cooperation between the two countries.
According to the Vice Minister, Kazakhstan has significant resources of rare and rare earth metals, complex mineral raw materials containing rare earth metals. In addition, she noted that it is planned to grant the right to subsoil use for the extraction of solid minerals to new investors through auctions.
In turn, B. Lynch noted the deepening of cooperation in the field of mining, geology and mineral resources within the framework of the Memorandum of Understanding between the Ministry of Foreign Affairs of the Republic of Kazakhstan and the US Geological Survey (USGS).
D. Shcheglova also noted that Kazakhstan is making great efforts to develop the transport and transit potential in the region and modernize transport corridors and spoke about the Trans-Caspian international transport route, including the creation of a container hub in the port of Aktau and the construction of the Sarzha multifunctional marine terminal in port of Kuryk.
B. Lynch expressed the interest of the American side in cooperation in the implementation of infrastructure projects, including individual projects of the Trans-Caspian international transport route.
Summing up, the parties expressed their gratitude for the business conversation and stressed the importance of further development of relations between Kazakhstan and the United States.