Kazzinc suffered a loss in 2022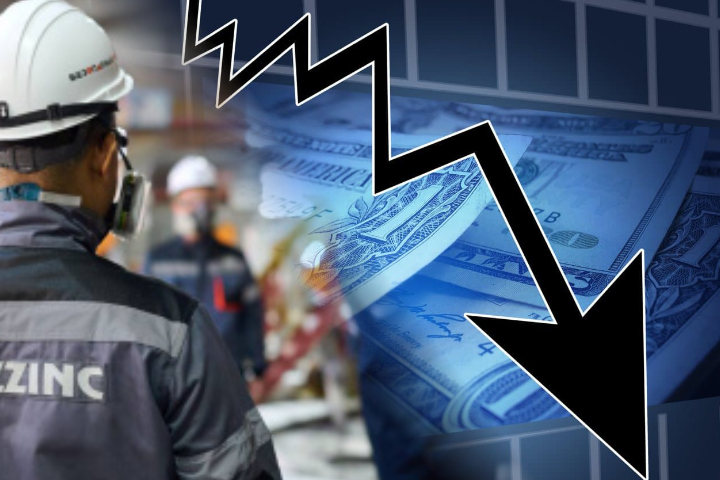 Kazzinc, a mining and metals company, has reported a loss of $51 million in 2022, as per its preliminary financial results. The company's revenue for the year stood at $3.564 billion, with an adjusted EBITDA of $807 million. However, after factoring in depreciation and impairment of $596 million and capital expenditures of $271 million for asset maintenance, Kazzinc's earnings before taxes and interest stood at just $211 million. This, coupled with expenses of $3.615 billion, led to a loss of $51 million for the year.
Tau-Ken Samruk, a national company that is a major shareholder in Kazzinc, also experienced losses of around $15 million, which is equivalent to its share of almost 30%. The payments of dividends to non-controlling shareholders for Kazzinc amounted to $196 million in 2022. By comparison, in 2021, Kazzinc's revenue was less at $3.501 billion, but adjusted EBITDA was much better at $1.103 billion, leading to a profit of $562 million after expenses of $2.94 billion.
Kazzinc's business consists of three cash-generating assets, including the Kazzinc Smelting mining and metallurgical complex, the Zhairem lead-zinc mine, and the Vasilkovskoye gold mine. Glencore, the company's main shareholder, estimates Kazzinc Smelting's non-current capital at about $1.3 billion, which is sensitive to prices and operating efficiencies. A 10% decline in value could result in a $200 million impairment, while a 1% increase in the discount rate could lead to an impairment of $130 million.
The Zhairem project was depreciated in 2022, resulting in a $185 million impairment due to various macroeconomic factors, including inflation, global supply and demand imbalances, and increased logistics costs. Kazzinc's zinc production decreased by 12% in 2022, with reports suggesting supply chain issues related to the Russian-Ukrainian conflict as a contributing factor.
Despite Kazzinc's loss, Glencore, the company's main shareholder, generated almost $256 billion in revenue in 2022, up 26% from the previous year. The company's net income attributable to shareholders was $17.3 billion, up 248% from the previous year. Glencore's debt also dropped sharply from $6 billion in 2021 to $75 million in 2022.
The results from Kazzinc and Glencore highlight the complexities and risks associated with the mining and metals industry. Companies must navigate a range of macroeconomic factors, including global supply and demand imbalances, geopolitical risks, and fluctuating commodity prices. In Kazzinc's case, increased logistics costs, coupled with a rise in the MET on zinc, led to a significant impairment in the Zhairem project.
Going forward, Kazzinc and other mining and metals companies will need to remain agile and adaptive to navigate the ever-changing landscape of the industry. This may involve implementing new technologies, streamlining operations, and investing in sustainable practices to reduce costs and mitigate risks. As global demand for metals and minerals continues to rise, companies that can effectively manage these challenges will be well-positioned for success.