Aurora Geophysics – new company name, new horizons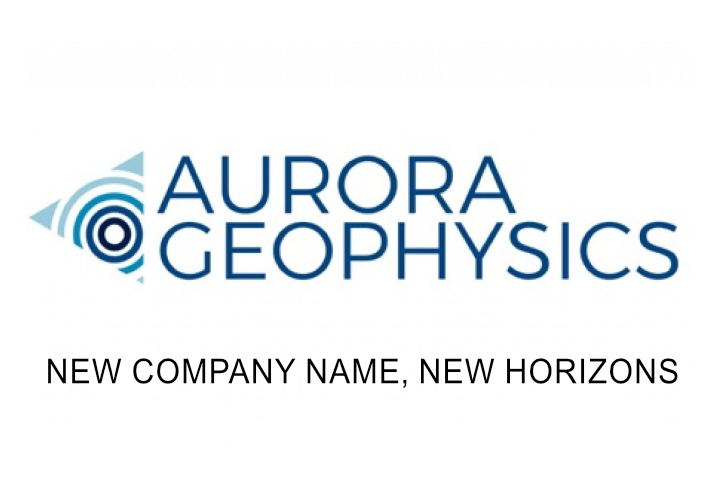 Aurora is pleased to announce the rebranding of the geophysical company Aurora AG Limited. Starting from 2023, the official name of the company is Aurora Geophysics Limited.
The company continues to operate as a part of Aurora Minerals Group and all of our contacts remain the same. Aurora Geophysics will continue to provide a wide range of geophysical services, including airborne, ground and downhole geophysics. The Aurora Geophysics team consists of highly skilled mineral exploration experts with extensive experience in the acquisition, processing and interpretation of geophysical data.
In the past year 2022, Aurora Geophysics successfully completed more than 40,000 line kilometres of airborne magnetic, radiometric, and electromagnetic surveys using advanced MIDAS and HeliTEM technologies developed by our partners Xcalibur Multiphysics. Based on the results of the HeliTEM airborne electromagnetic survey, our client, East Star Resources, identified more than 50 conductivity anomalies in the East Kazakhstan region, which in turn contributed to the discovery of significant polymetallic deposits (click here for more information https://otp.tools.investis.com/clients/uk/east_star_resources/rns/regulatory-story.aspx?cid=2741&newsid=1663716).
The picture belongs to www.eaststarplc.com/news
Aurora Geophysics is currently completing the processing phase of a large-scale airborne magnetic and radiometric survey that our company conducted with our partners from Xcalibur Multiphysics in the Karaganda region.
In addition to the airborne geophysical surveys, in 2022 Aurora Geophysics successfully completed substantial amount of Induced Polarization (IP) works, with the total volume of more than 200 line kilometers. For this geophysical surveys, the company used its proprietary Aurora Insight™ technology, which provides a three-fold increase in productivity compared to traditional IP survey methods. The advantages of this technology are:
– Combination of forward and backward shooting in a pole-dipole configuration, which enables to achieve two-fold increase in productivity
– Conveyor movement of sectional equipment during surveying minimizes transition time, thereby further increasing productivity
– Depth of investigation up to 750 m
– Use of ceramic nonpolarizable electrodes, high quality data
In 2022, one of the highlights for Aurora was the acquisition of the most advanced high-precision gyroscopic survey tool – REFLEX GYRO SPRINT-IQ™. At the moment, downhole navigation is being carried out at the TNK Kazchrome JSC ERG project. In total, the company performed more than 35,000 line meters of geophysical downhole surveys in 2022, including inclinometry, gamma-ray logging, and electrical logging.
Aurora Geophysics performs its projects in accordance with high-quality standards, with a particular focus on safety and environmental impact mitigation. The company adheres to standards such as the Basic Aviation Risk Standard (BARS), the International Airborne Geophysics Safety Association (IAGSA) standards, and internal health and safety procedures and policies.
Geophysical surveys have the lowest environmental impact compared to other mineral exploration methods and are a strategic growth priority and the foundation of Aurora Minerals Group ESG strategy. Our geophysical company will continue to bring innovations to the mineral prospecting and exploration sector. In 2023, Aurora Geophysics plans to further expand its service offerings in areas such as acoustic and optical downhole logging, ground transient electromagnetic surveying, and the use of drones for various geophysical mapping purposes.
You can contact info@aurora.kz for any enquiries regarding the business of Aurora Geophysics.