Kazakhstan and Canada Explore Cooperation Prospects in Mining and Metallurgy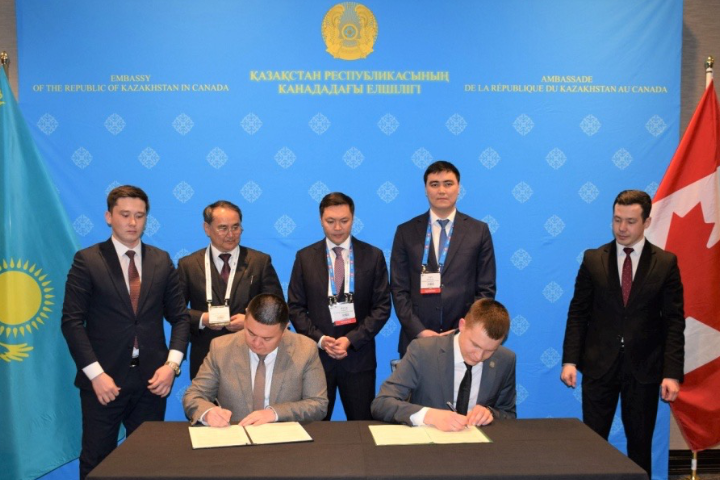 Nearly 150 delegates participated in the forum, including Deputy Minister of Foreign Affairs Almas Aidarov, representatives of government and business associations, as well as top managers of leading Canadian companies, such as Hatch, Cameco Corporation, B2Gold, Arras Minerals, Nutrien, Teck Resources Limited, Ion Energy, among others.
The trade turnover between Kazakhstan and Canada in 2022 reached $838.6 million, which is 69.2 percent higher compared to the same period last year. Canada has invested $2.7 billion in the Kazakh economy since 2011.
Aidarov said in his speech that Kazakhstan values long-term cooperation with Canada, built on strong bonds of friendship, shared values, and support, emphasizing that the country is Canada's largest trade and investment partner in Central Asia.
Rocco Rossi, President of the Ontario Chamber of Commerce, noted the significant potential for developing bilateral relations and emphasized that large Canadian companies are interested in implementing investment projects in Kazakhstan.
Kazakh Invest Deputy Chairman Zhandos Temirgali stressed several similarities between Kazakhstan and Canada, including the climate, a multicultural society, and the structure of the respective economies. He also outlined the investment opportunities in Kazakhstan and state support measures.
"The pool of joint projects with the Canadian side consists of 11 projects worth $1.4 billion in mining, metallurgy, energy, agriculture, and engineering industries. There is a huge potential for expanding cooperation in developing strategic mineral deposits necessary for creating high-tech industries," said Temirgali.
The Canadian business leaders commended the potential of Kazakhstan's mining industry, noting the country's importance as an investment partner in the region.
The sides signed several bilateral documents, including memorandums between Kazakhmys corporation and First Quantum for geological exploration projects in Kazakhstan, and with Bureau Veritas to create an international geochemical laboratory in Kazakhstan.