Altynalmas invested $400 million in the development of production facilities in the Akmola region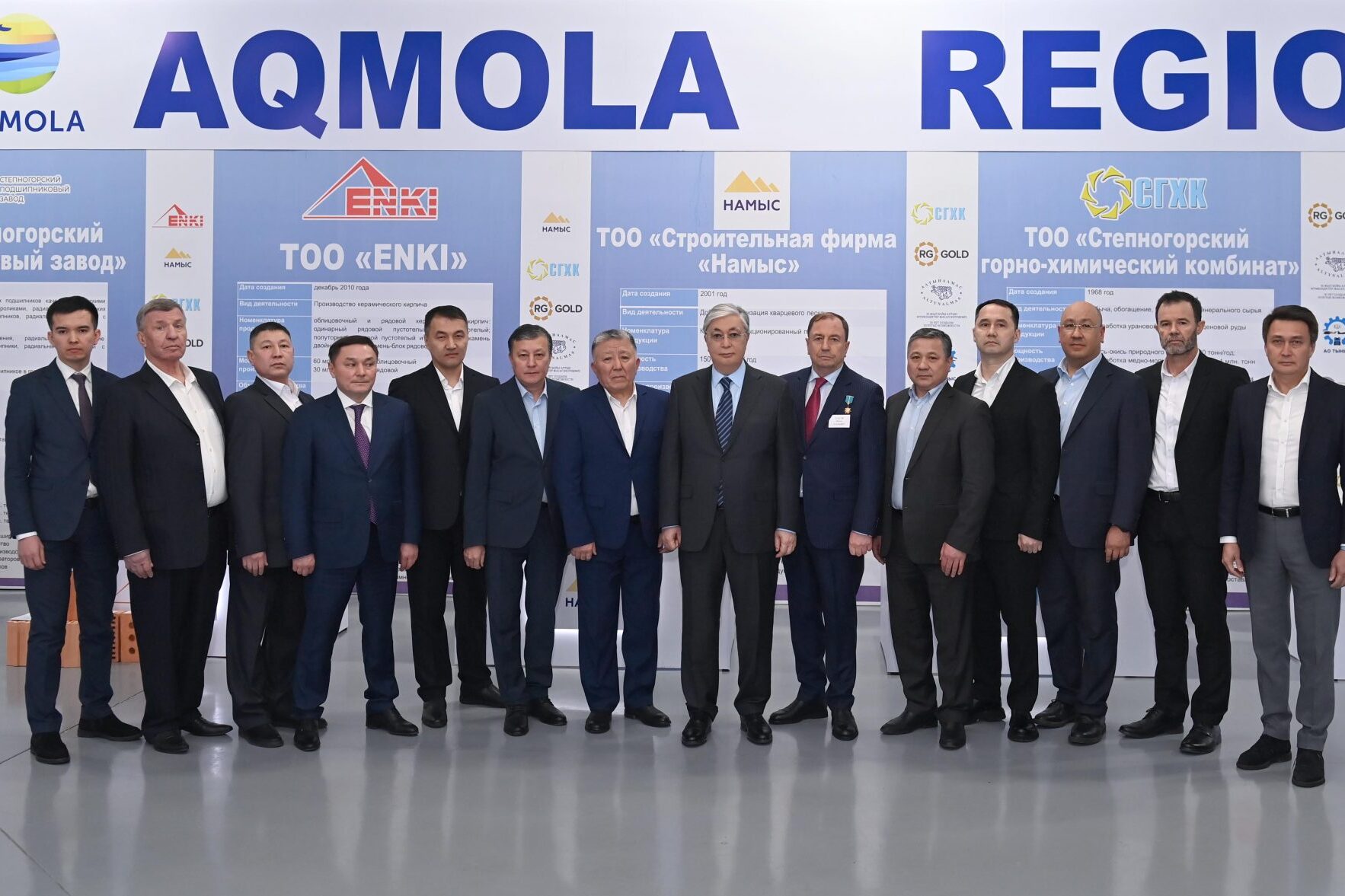 Chairman of the Board of the company Diyar Kanashev told the Head of State Kassym-Jomart Tokayev about the production results and new social projects of AK Altynalmas JSC at the exhibition of industrial products in Stepnogorsk.
Over the past three years, the company has produced over 40 tonnes of gold, paid about 130 billion tenge of taxes, more than 282 million US dollars – to pay employees, attracted and mastered about 400 million US dollars of investments in the creation and development of production facilities.
One of the company's large-scale projects in the Akmola region is the Aksu-2021 gold recovery plant launched in 2 with a capacity of 5 million tonnes of ore per year. The volume of investments amounted to 266 million dollars. This is the fifth factory built and put into operation by JSC "AK Altynalmas" over the past 10 years.
Chairman of the Board of AK Altynalmas JSC Diyar Kanashev noted: Altynalmas was established in 1993 and is one of the oldest gold mining enterprises in Kazakhstan. The company is among the top 3 largest gold producers in the country. This year the company celebrates its 30th anniversary, and we are pleased to make a feasible contribution to the economy and development of our country."
Altynalmas actively invests in the development of the regions where it operates. In 2022, 1.3 billion tenge was invested in the development of the regions and the implementation of social projects.
The Company will continue to implement the policy of socially responsible business, including within the framework of the Comfortable School programme initiated by the Head of State. At the exhibition, Diyar Kanashev presented Kassym-Jomart Tokayev with a project of the Republican Centre for Gifted Children StepHub in Stepnogorsk.