Eurasian Resources Group plans to invest $50 million in exploration in Saudi Arabia in 2023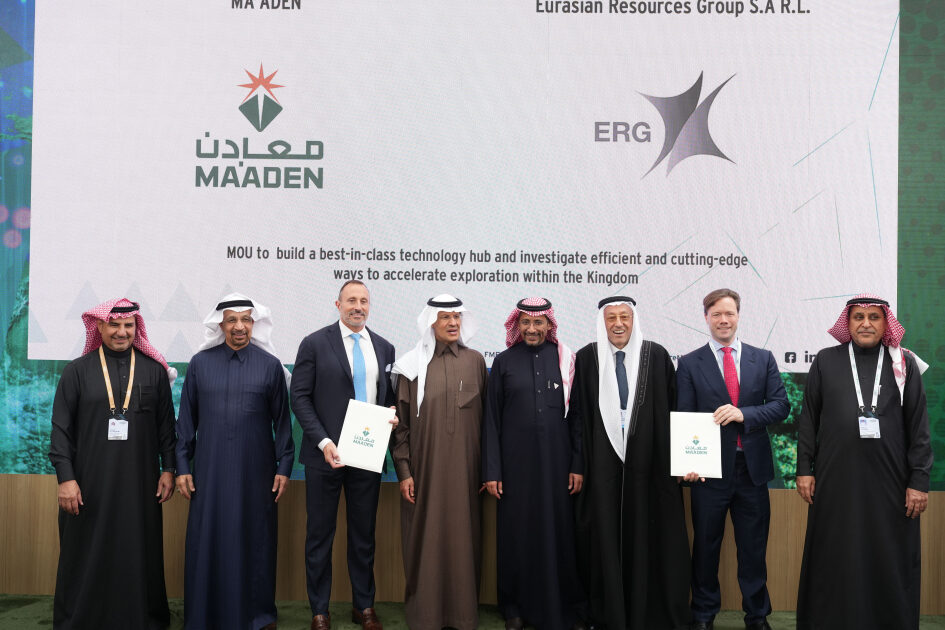 Eurasian Resources Group (ERG), a leading diversified natural resources company headquartered in Luxembourg, has started operations in the Kingdom of Saudi Arabia and plans to invest $50 million in exploration in the country in 2023. ERG has already received licenses and is actively working in the Ad Davidimi region, where the company's priority will be to carry out early-stage exploration for the minerals needed for battery production. The investment is part of ERG's strategy to expand its global presence and to meet the rapidly growing demand for minerals needed for the transition to new energy sources.
ERG is committed to making long-term investments in Saudi Arabia and is assessing opportunities to identify and develop natural resources, as well as to increase the supply of downstream products of its own enterprises. The company plans to bring state-of-the-art technologies into exploration and production, including field testing of prototypes such as NOMAD (Remotely Operated Sampling System).
ERG is also committed to promoting technological development through the formation of industry partnerships in the Kingdom. The company has entered into a Memorandum of Understanding with Ma'aden to establish a flagship technology innovation centre to further explore high-performance cutting-edge technologies that will accelerate exploration in the Kingdom.
The Kingdom of Saudi Arabia welcomes ERG's decision to expand its presence in the country and to create conditions for international investors to unlock the potential of their companies. The Kingdom has taken steps to reform legislation and to ensure access to high-quality geological data, making the country's estimated $1.3 trillion in mineral resources attractive to exploration companies and investors.