Drilling companies experience shortage of explosives in Kazakhstan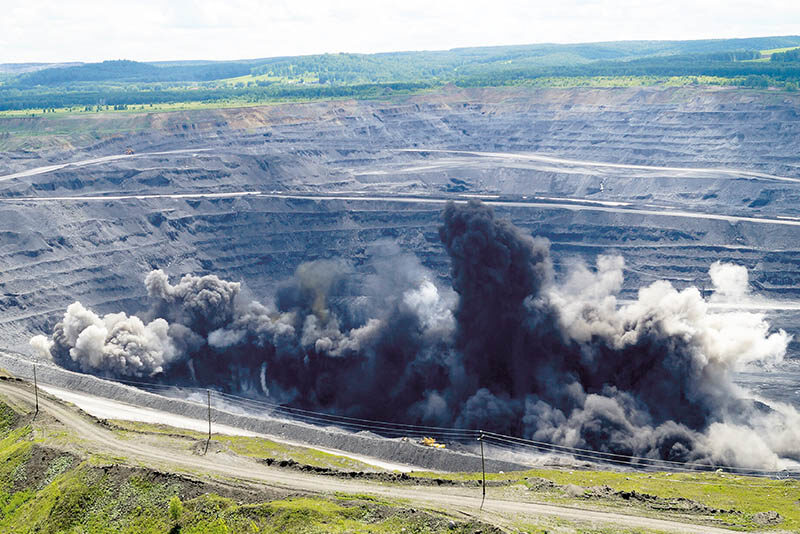 The mining and metallurgical complex in Kazakhstan has been experiencing a shortage of explosives since the beginning of 2022. Explosives are crucial for drilling and blasting operations, and without them, the activities of any mining company are severely affected.
In the past, explosives were supplied to Kazakhstan from Russia. However, with the changing geopolitical situation, the supply of explosives from Russian producers has become limited, with some manufacturers refusing to export goods to Kazakhstan to cover the deficit in the domestic Russian market.
Kazakhstani manufacturers of explosives, such as Iskra-Service Plus LLP and Orika-Kazakhstan JSC, were not able to fully meet the needs of mining and metallurgical complex enterprises due to a shortage of imported components.
To address this issue, the Association of Mining and Metallurgical Enterprises of Kazakhstan (AGMP) sent a number of appeals to state bodies. AGMP proposed to state bodies to provide for the possibility of simplified admission to the Kazakhstan market of alternative options for explosives produced by Turkey, the Czech Republic, Spain, and other countries.
AGMP also proposed to simplify and reduce the time for issuing a license for the import of explosive materials for industrial purposes from 30 to 10 working days. However, the Ministry of Foreign Affairs of the Republic of Kazakhstan noted that simplification of imports and the reduction of the period for issuing a license would entail a decrease in the effectiveness of export control and a threat to national security.
At the meeting, it was proposed to allocate explosives intended for industrial support to a separate category from the import of weapons, uranium products, and other materials, as well as to consider issuing licenses in 15 or 20 days.
The shortage of explosives in Kazakhstan has lasted for more than a year and remains difficult. The cessation of drilling and blasting operations threatens to stop the work of mining enterprises. AGMP plans to continue appealing to authorized bodies to break the vicious circle of bureaucratic obstacles that have developed around the shortage of explosives.